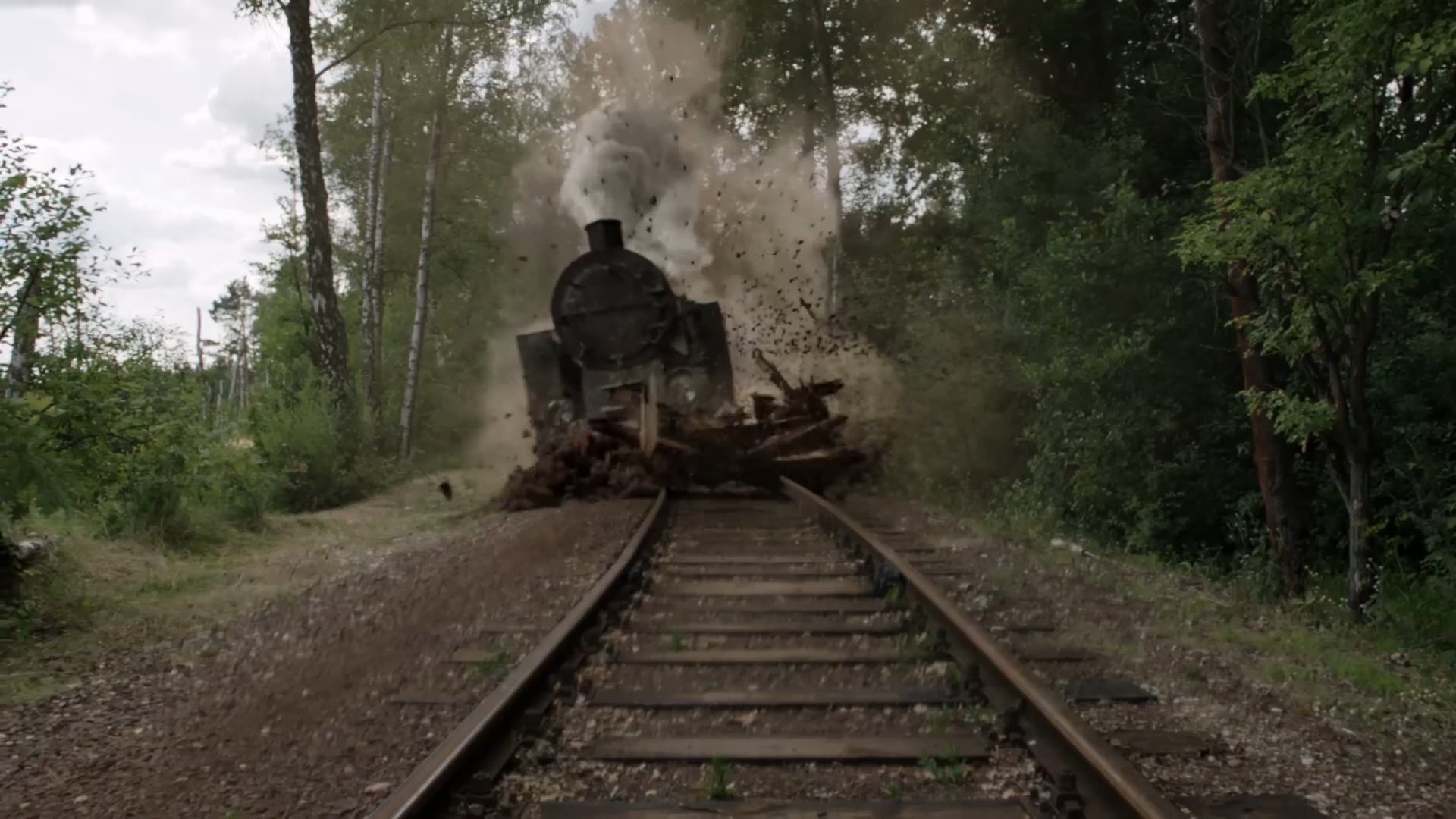 The Turncoat. making of.
DIR
Florian Gallenberger
DOP
Arthur Reinhart
supervisor
Marek Subocz, Paweł Orzechowski
post production manager
Ewa Babska
Exploding trains, flashes, historical environments – here comes THE TURNCOAT (DER ÜBERLÄUFER) making-of. ORKA was honored to work with Florian Gallenberger – Academy Award Winner on his new project! 'The Turncoat' premiered in the middle of lockdown, so even COVID-19 hasn't stopped us. ORKA was responsible for post-production of both parts of the series and delivered over 300 VFX shots! We took care of 3D train explosions, green screen compositing, bursts and other simulations. 
'The Turncoat' is also one of the first foreign productions which has benefited from Polish cash rebates. Big thanks goes to producers: Stefan Raiser and Felix Zackor from Dreamtool Entertainment and on Polish side: Krzysztof Sołek and Aleksander Wojtanowski from Warrior Bear Productions / Film Poland Production.
'The Turncoat' (dir. Florian Gallenberger,2020)
---
Distribution for TV channel's: NRD, ARD Degeto and SWR., The original title: 'DER ÜBERLÄUFER', PRODUCERS: Stefan Raiser, Felix Zackor (Dreamtool Entertainment) Krzysztof Sołek, Aleksander Wojtanowski (Film Poland Production / Warrior Bear Productions), VISUAL EFFECTS: Ewa Babska, Stefan Kessner, Marek Subocz, Paweł Orzechowski, Artur Kopp, Natalia Jonak, Sonia Marcinkowska, GRADING: Magda Nizel, Aleksander Winecki, PSC TECHNICAL SUPPORT POLISH STAFF: Daniel Pawtel, Daniel Pietrzyk, Nikodem Pietrzyk, Wojtek Hryniewski, VFX ARTISTS POLISH STAFF: Celina Skiba, Hubert Kuczyński, Krzysztof Grochowina, Kuba Ludwiczak, Lech Gruszewski, Łukasz Romanow, Marcin Michalski, Marek Subocz, Marta Wysocka, Michał Wojtasik, Mieszko Lacinski, Mikołaj Korecki, Paweł Orzechowski, Paweł Tybora&Team, Piotr Grabarczyk, Piotr Skiba, Sebastian Zakrzewski, Szymon Kania, Tomasz Faraś, Tomasz Grenda, Tomasz Runowicz, Vlad Paralyhin, Wojtek Kijkowski, Wojtek Rogalski and the Others…, HEAD OF PRODUCTION (ORKA): Katarzyna Kozłowska, POST-PRODUCTION: Magdalena Zimecka, Radosława Bardes, Carsten Schuffert, STUDIO PRODUKCYJNE ORKA: Jacek Kulczycki, Magdalena Zimecka